Fruit Juice Quilt KIT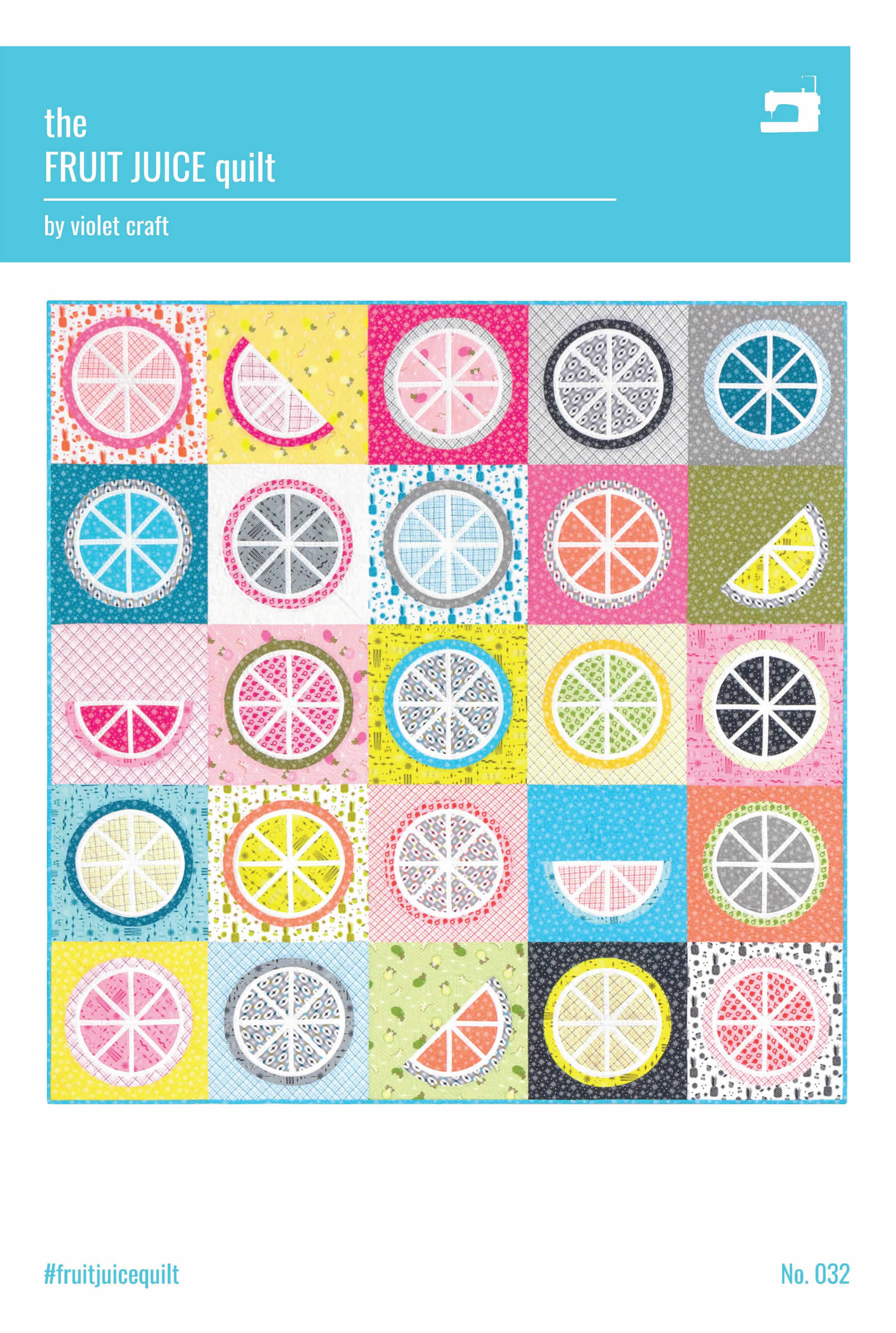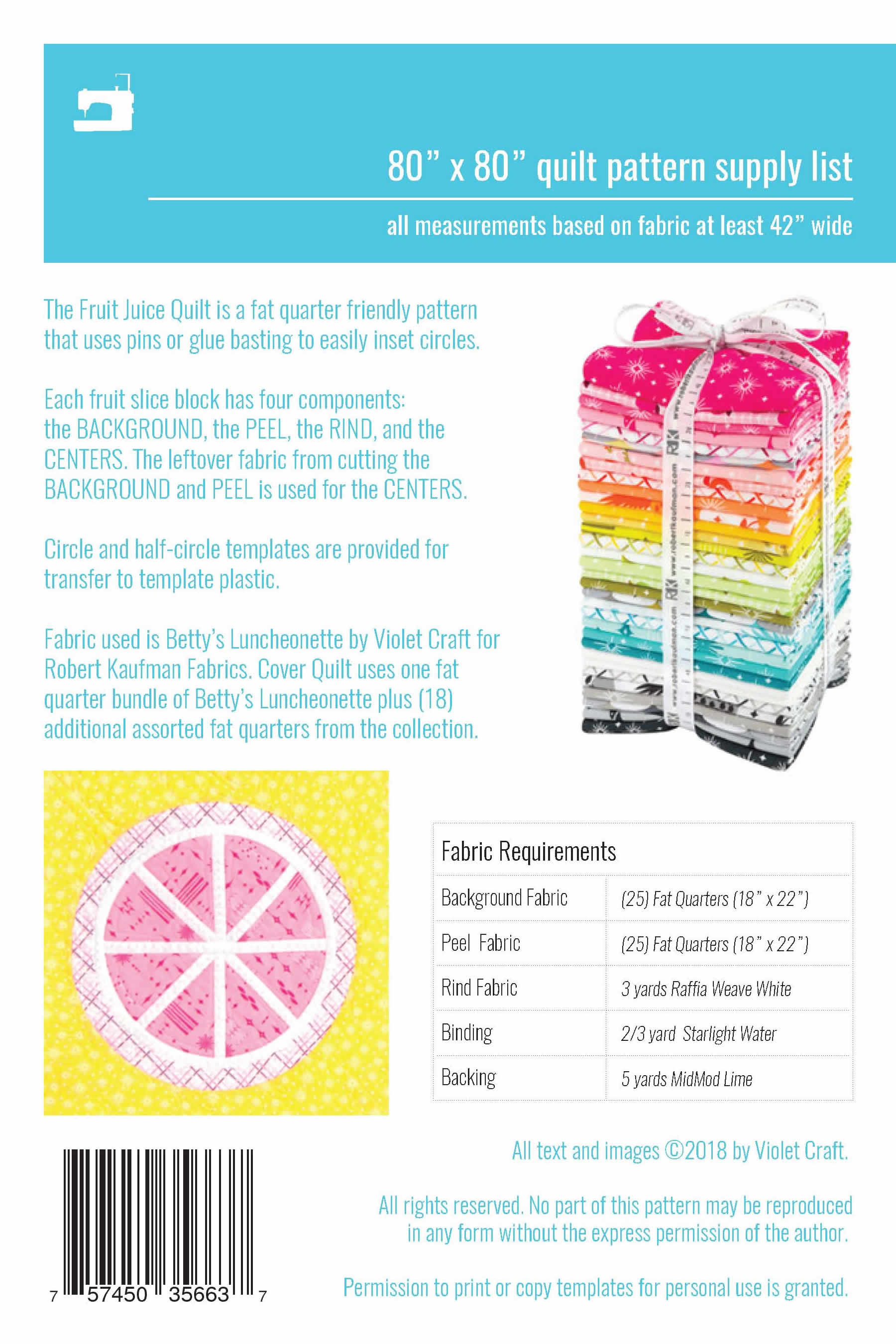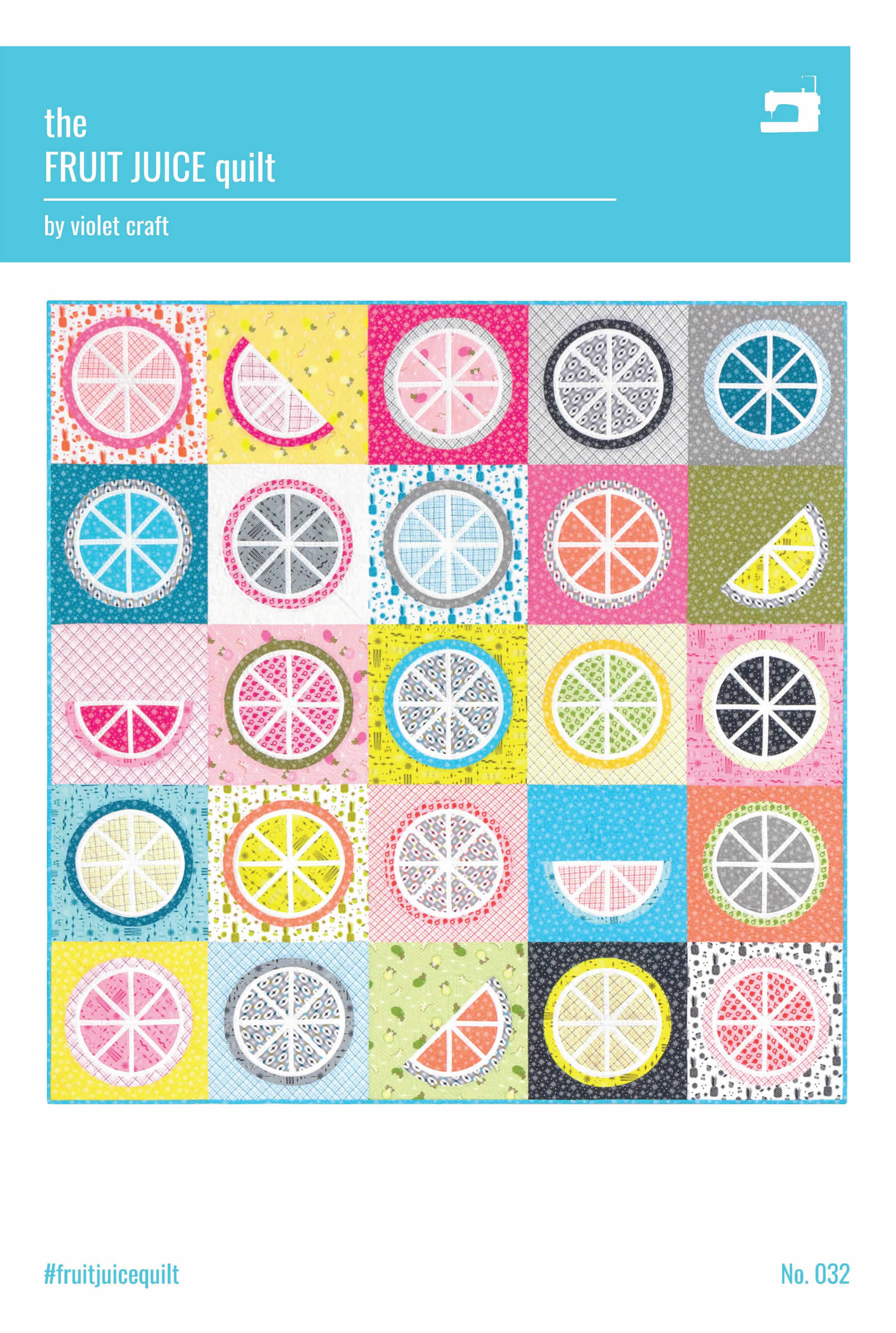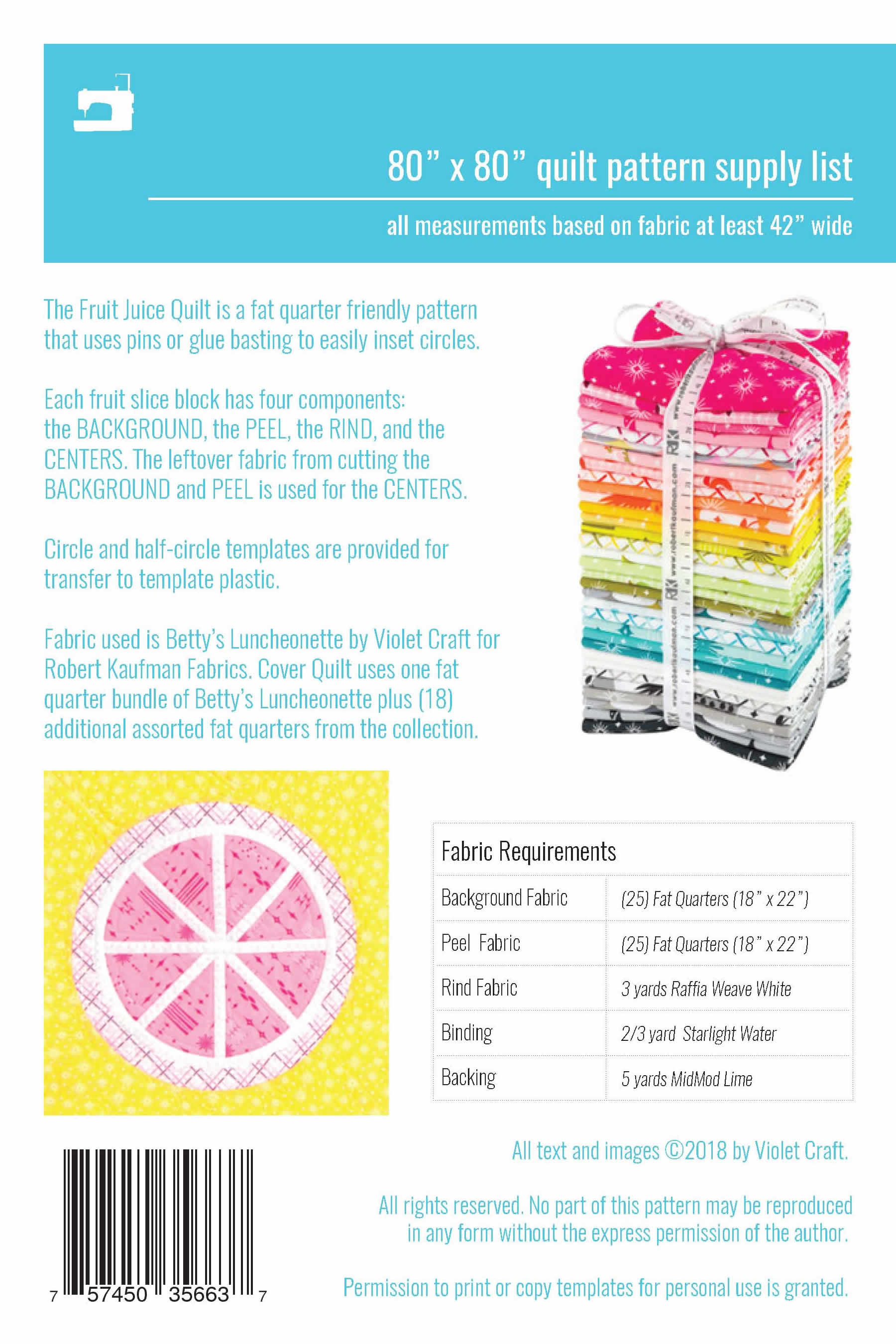 Fruit Juice Quilt KIT
The Fruit Juice Quilt Kit includes the pattern, plus fabric to make the quilt top plus the binding.
Finished Quilt: 80" x 80"
Kit includes the 35 pieces of fabric from Violet Craft's Betty's Luncheonette fabric collection for a total of 16 yards of fabric.
**Kit does not include batting or backing fabric. You will need 5 yards for backing fabric.